History of the Pelton Cottage
March 2, 1936 Pelton makes down payment on lot 228,
Cathedral City Development Company.
Date coincides with her father's birthday. Makes astrogical
predictions for every step involving the bank loan, purchase
of lot and construction of her new home.
1938, Mabel Dodge Luhan with husband Tony
and Dorothy Brett visit Pelton in Cathedral City.
Pelton Papers Smithonian Museum of Art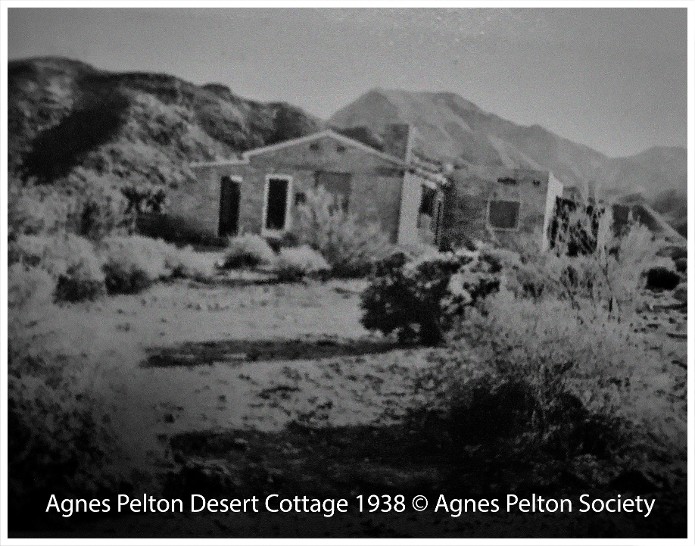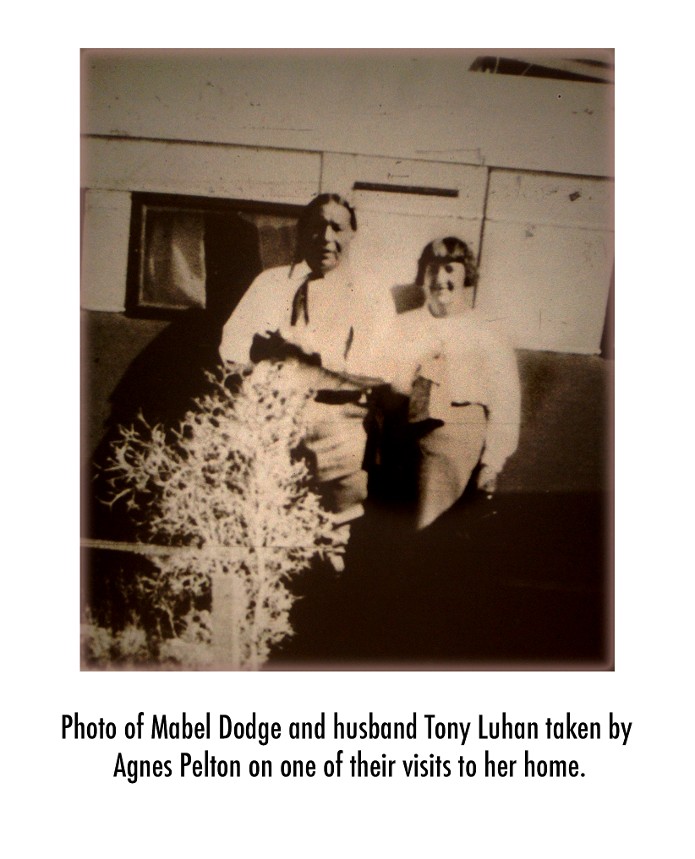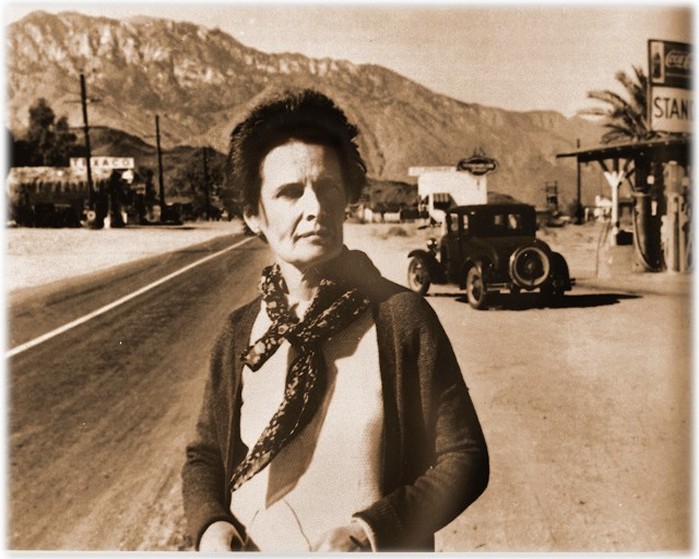 Pelton on Highway 111 circa 1934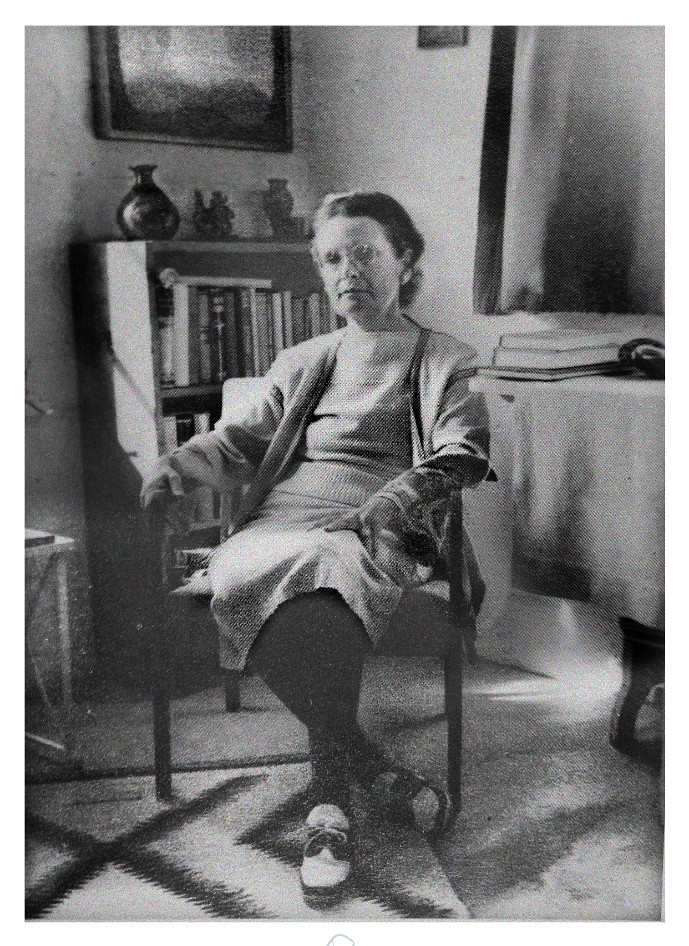 Pelton in her private room with "Mother of Silence"